When you need a pick-me-up, you drink a Coke. When your sock style needs a pick-me-up, you slip on a pair of these fun new Coke socks!
Officially licensed by Coca-Cola, these cool men's and women's socks are as much collector's items as they are style statements. Featuring logos and other iconic imagery from the famous soda brand, the crew socks make an awesome gift for Coke lovers. There are even Christmas Coke socks, which should make your holiday shopping easier!
Check out all of the new styles:
---
Coke & Diet Coke
Share a pair of Coke or Diet Coke socks!
---
The Polar Bears
The winter polar bears are here and toasting you with a bottle of Coke!
---
A Coke for Santa
---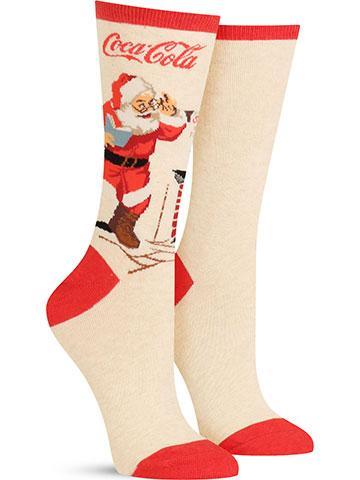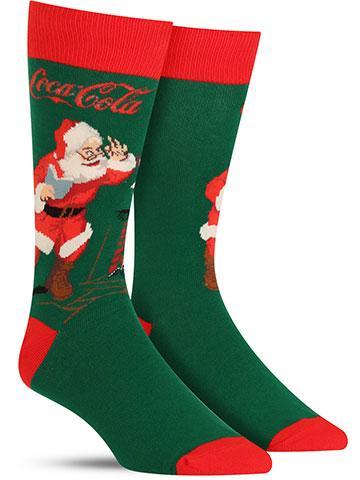 Skip the milk and share a Coke with Santa instead!
---
Cool Collectibles
---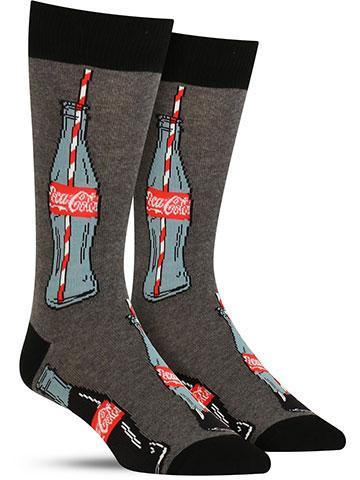 These two men's styles feature the iconic Coke glass bottle, a true collector's item.
---
Which design is your fave? Pop the top on them all this holiday season!