These artful new arrivals will have your creative juices flowing in no time! Meet the newest additions to The Sock Drawer gallery: fun art socks featuring the work of Frida Kahlo, Vincent van Gogh and Jean-Michel Basquiat.
These gorgeous socks make a great gift idea for art lovers and other creative types who like their style to stand out. Take a closer look …
---
Frida Kahlo
These four new Kahlo styles are made by one of our favorite brands, Socksmith, who printed the patterns rather than weaving them. The result is super-saturated color and really rich levels of detail, which is just right for Kahlo! We've got a pair of women's portrait styles (one with sunglasses!) and a pair that feature quotations and Kahlo motifs. So. Dreamy.
---
Vincent van Gogh
Our newest van Gogh socks are also made by Socksmith using their new printing technology, and they truly capture a fantastic level of color and beauty. These four women's styles include a self-portrait and three of the painter's most famous florals.
---
Jean-Michel Basquiat
---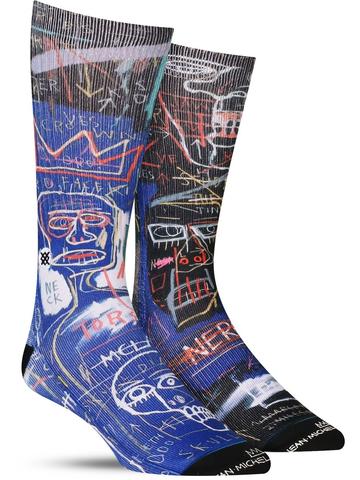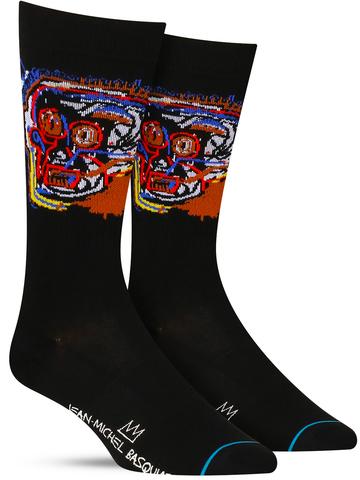 Finally, we have two new men's styles from the brand Stance featuring work inspired by Basquiat. These dark and moody socks reflect some of the intensely evocative motifs common in his work, such as graffiti, faces and an overwhelming sense of urban angst. We think these would look fantastic with cool sneakers.
---
Longtime Faves
Of course, remember to check out our entire collection of art socks for women and men, filled with some of the most beloved works in history. We've also got great Bob Ross socks for fans, budding artists and nostalgia lovers alike!