The winter holidays are a truly wonderful time of year at The Sock Drawer, but we sock fairies have to admit that the days following the holidays (aka right now) might be even better! Why? Because we get so many amazing new socks in from our favorite brands!
First up for the 2018 spring season are some fun and funky new women's and men's socks from Sock It to Me and K.bell, two brands that have just blown us away with some unique designs that we know you'll love as much as we do.
You can expect to see these awesome styles popping up on our website in the coming weeks, but we thought we'd give you a little sneak preview here! Check out some of our faves that are coming soon.
---
Sock It to Me
---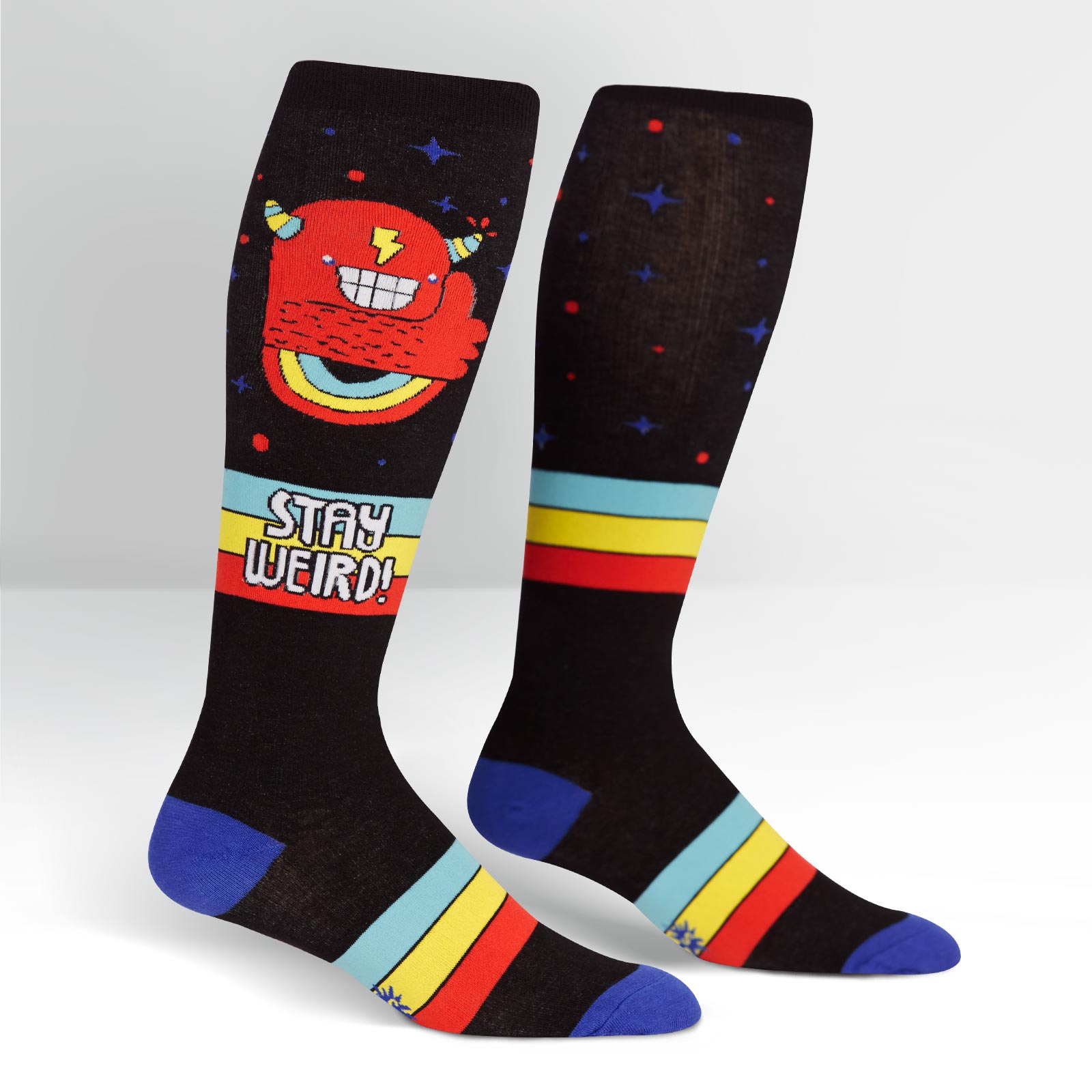 Stay Weird Wide Calf Knee High | Women's
In signature Sock It to Me style, these hilarious knee highs with a cartoon monster mascot insist that you "STAY WEIRD!" These crazy socks are also designed in a super-stretchy style so they fit women's calves of all sizes without distorting the image.
---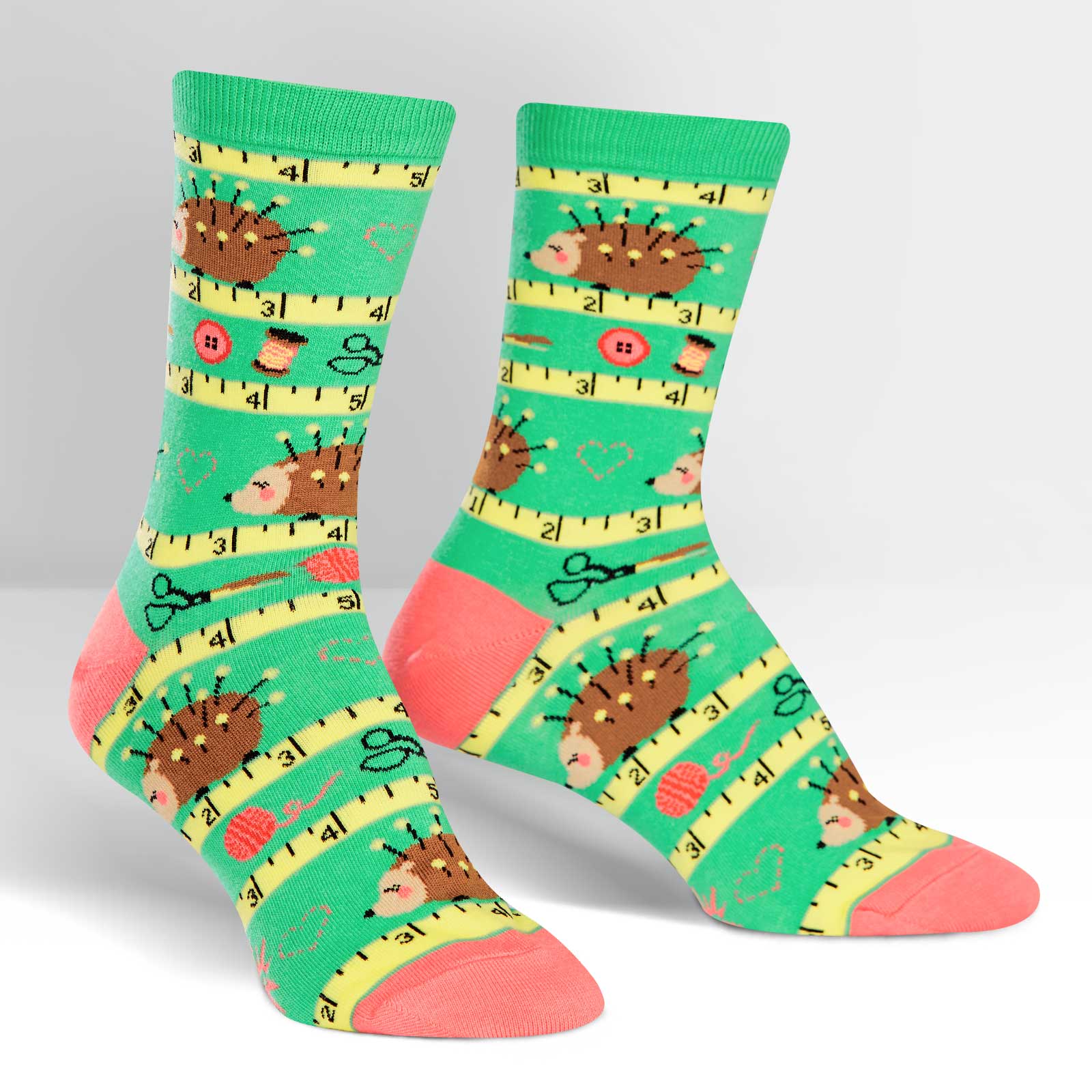 Sew Crafty | Women's
We have a feeling these adorable sewing socks are going to be a hit with the crafty types! They feature little hedgehog pin cushions, measuring tape and other sewing accoutrements in bright, cheerful tones of mint green, pink and more.
---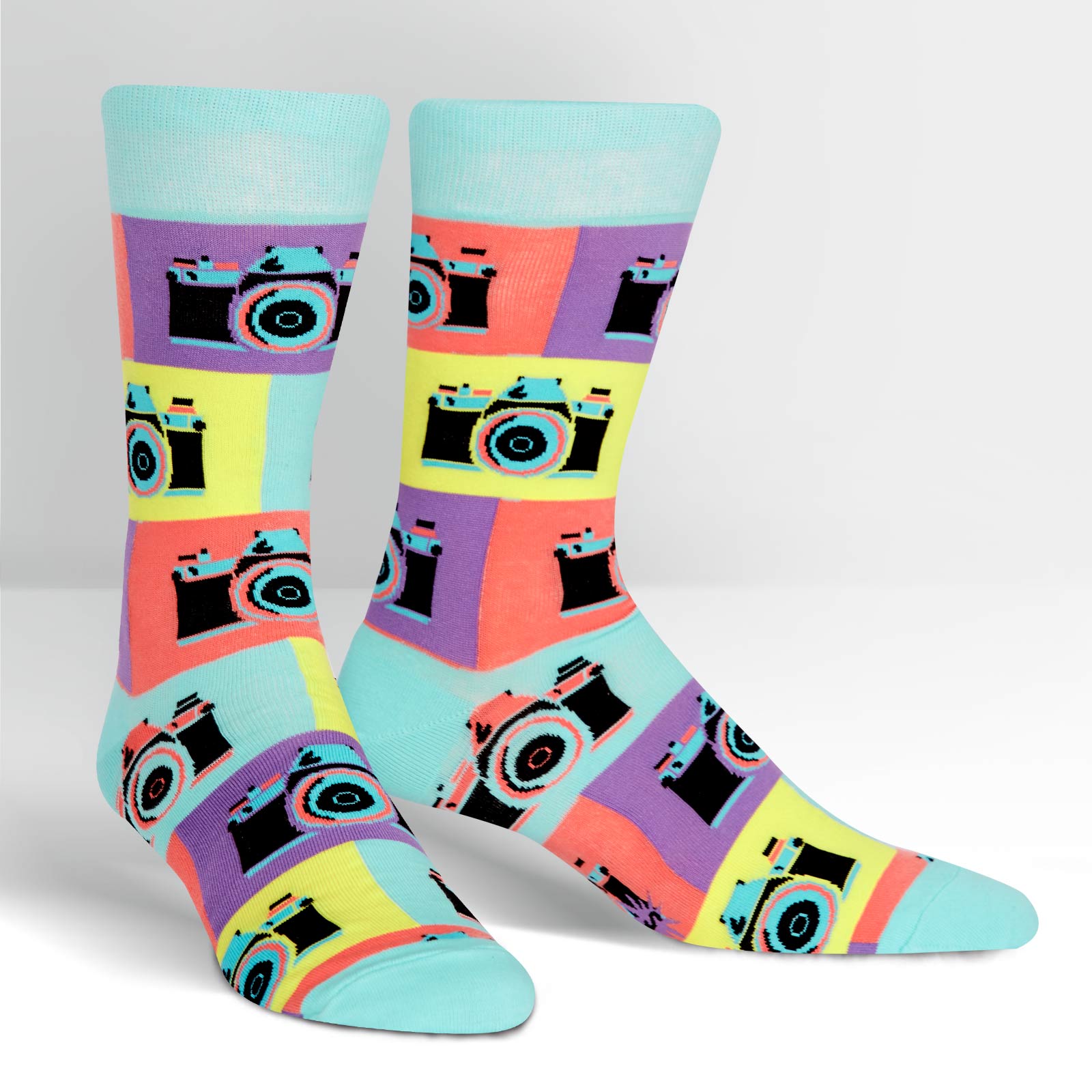 Say Cheese! | Men's
We adore these cool men's camera socks featuring a vintage point-and-shoot in a tiled, pop art style. The way the black cameras contrast with the bright multicolored squares has a huge impact, making these such a cool choice for guys who like a standout style.
---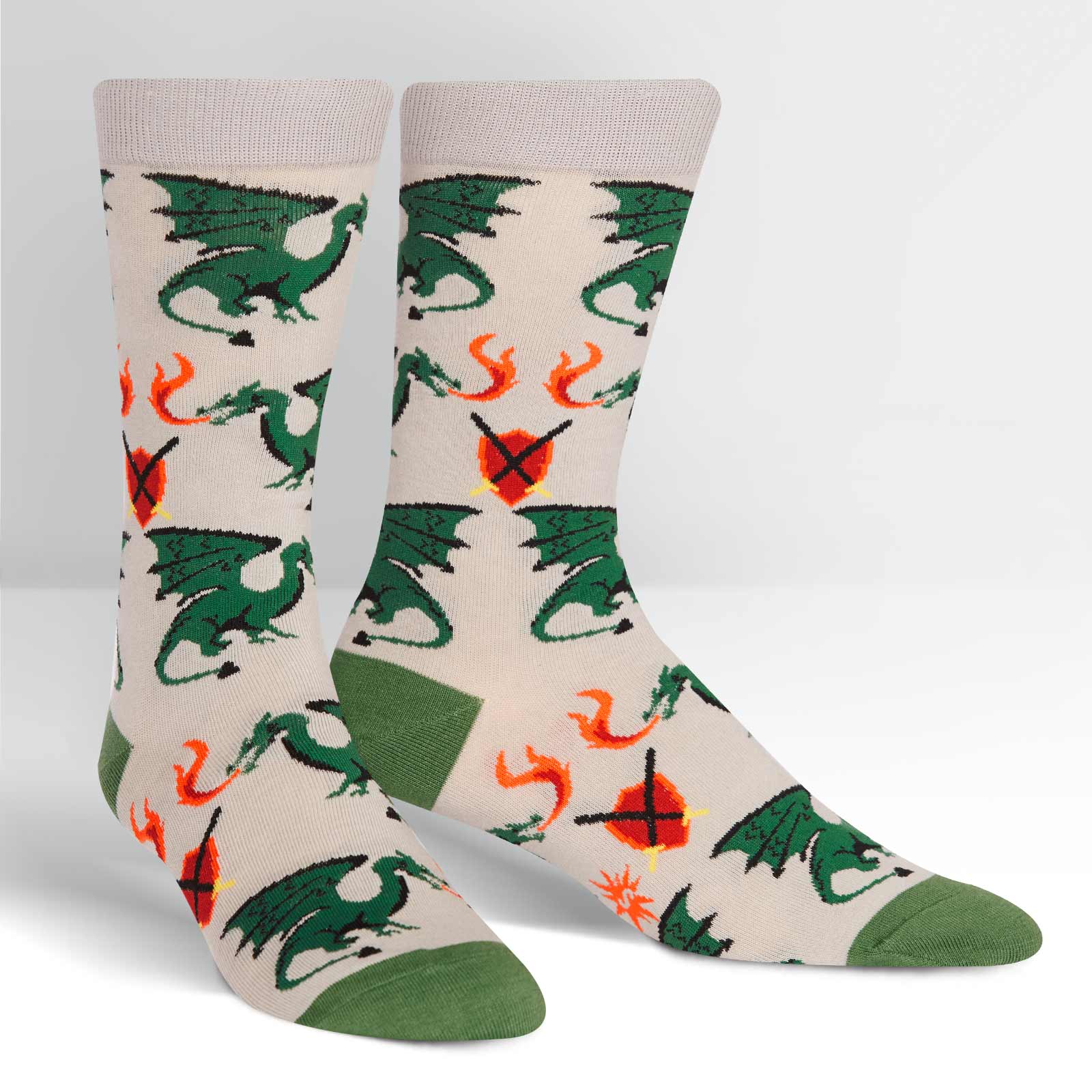 Beware of Dragons | Men's
These men's dragon socks are totally geek chic. We know these will be a hit with Game of Thrones fans, D&D players, fantasy buffs and basically anybody who can appreciate how cool this pattern is. Fire-breathing dragons and crossed swords? Yes, please.
---
K.bell
---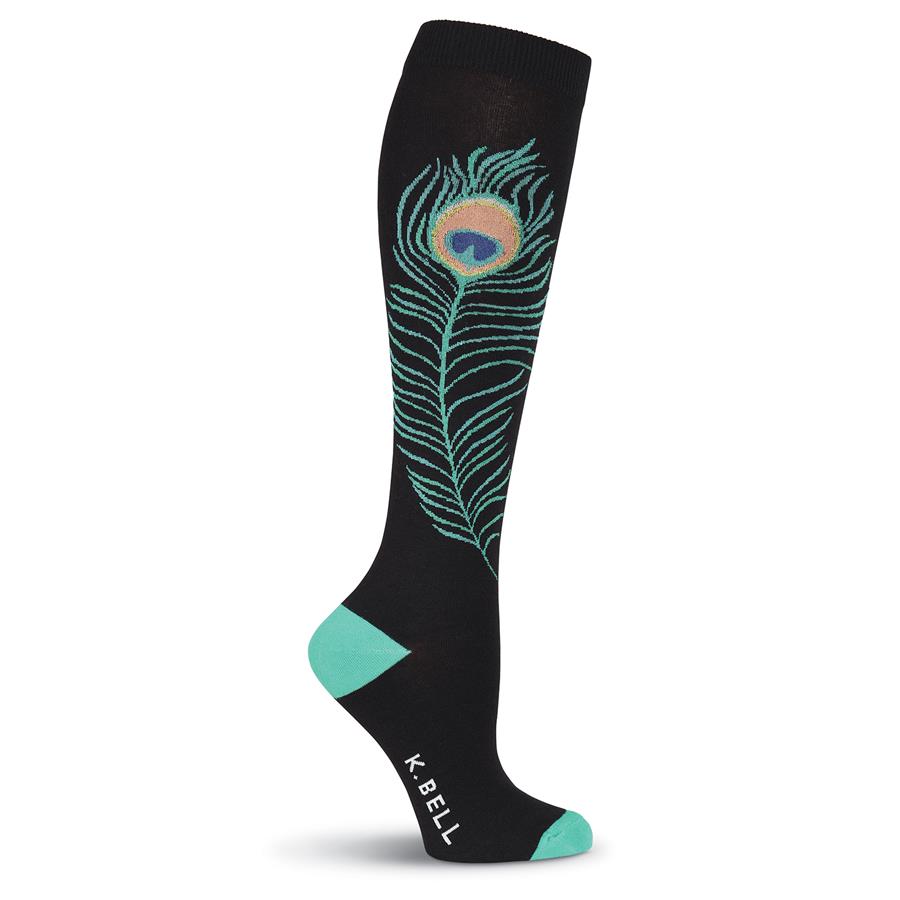 Peacock Feather Knee High | Women's
If you're looking for a knee high sock style to make a statement, look no further than these peacock feather beauties. K.bell has recreated one of Mother Nature's single most beautiful creations in such rich detail on these socks, even including a shining thread for extra luster.
---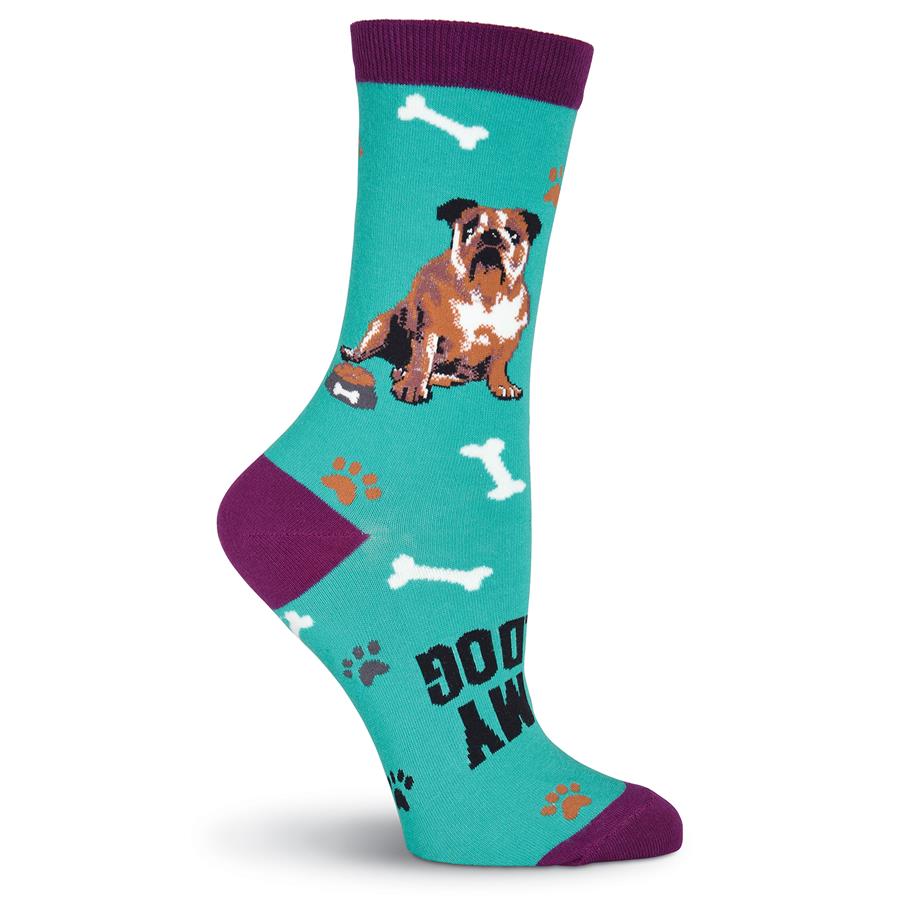 Bulldog | Women's
K.bell has a whole new collection that dog lovers are going to want to get their paws on immediately! These say, "I Love My Bulldog," on the top and bottom of the foot, and there are also designs for German shepherds, Labs, Yorkies and other breeds.
---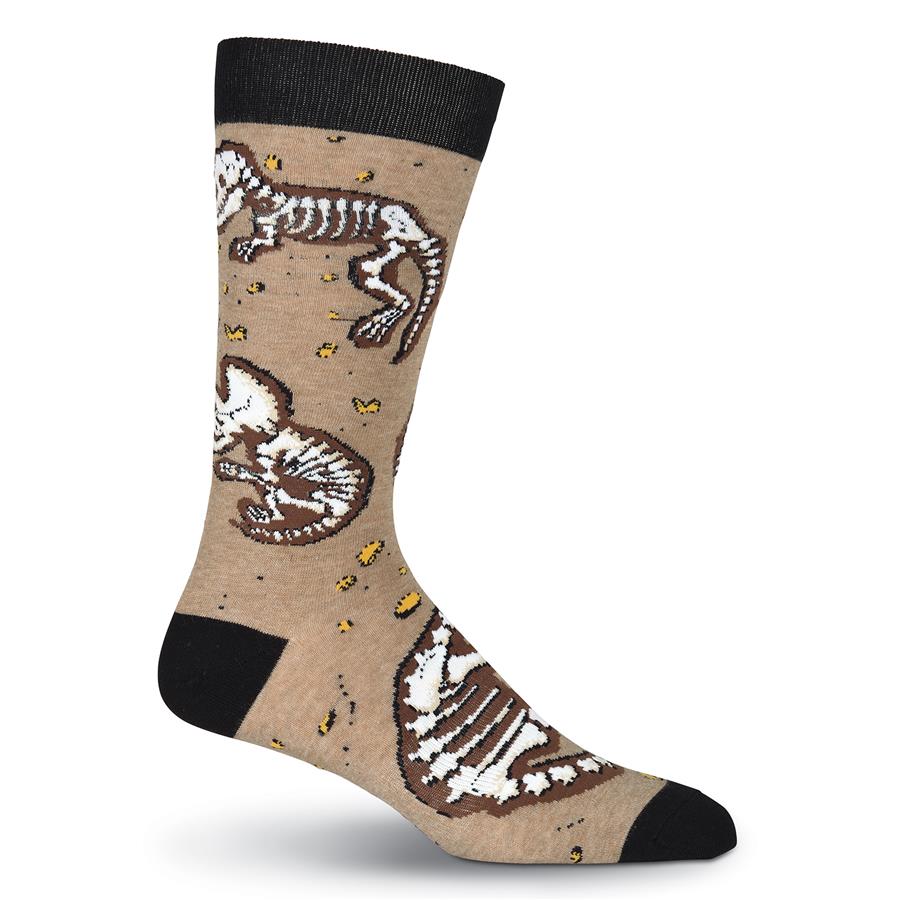 Dino Bones | Men's
We LOVE these cool dinosaur bone socks for men. For one thing, they're in neutral tan tones, which means they'll match everything and would even work in a formal workplace setting. But when you look closer, you uncover such a rad fossil pattern buried below!
---
Wolf Concert | Men's
K.bell also has some crazy cool new designs from its collection of pop art socks by renowned illustrator Shag. This one features a '60s-style cocktail party where a wolf is playing the keyboard. Perfect for guys who like that cool, Mad Men-esque look! These are also dyed using a special 360-degree technique for super-saturated color.
---
Of course, this is just a handful of the hundreds of new styles we'll be getting in stock over the coming months. Be sure to sign up for our email newsletter to find out when these are available! Also, as we make room for new styles, so many oldies-but-goodies are now on sale. Don't miss them!
Images courtesy of Sock It to Me and K.bell.